Cleveland Auto Glass Repair
Our team can repair chips or cracks in your windshield and save you the cost and hassle of replacement. We use the latest technology and quality materials to repair most small chips and cracks in your auto glass.
At Senneco Auto Glass, we recommend you move quickly to get repairs when you see a chip or crack in your windshield. Minor chips or cracks can quickly spread with normal use of your vehicle, especially if you hit a pothole or large curb. A chip that could have been a simple repair now becomes an expensive replacement. Cracks that suddenly spread can also present a dangerous driving situation.
For small chips or cracks, our state-of-the-art repair uses a resin fill that is nearly invisible when it is complete.
Our auto glass repair services include:
Shallow chips that are less than 2 inches in diameter
Cracks that are less than 6 inches long
A front or rear windshield with no more than 3 chips or cracks
Before any repair, we ensure that the chip or crack does not interact with a camera or sensor on your vehicle.
Whether it's the glass or the parts that operate your power windows, our team can repair your malfunctioning power windows. Our services include:
Frozen or slow-moving power windows
Windows that have been knocked off track
Malfunctioning switches or buttons
Windows that won't go up or down, or move sporadically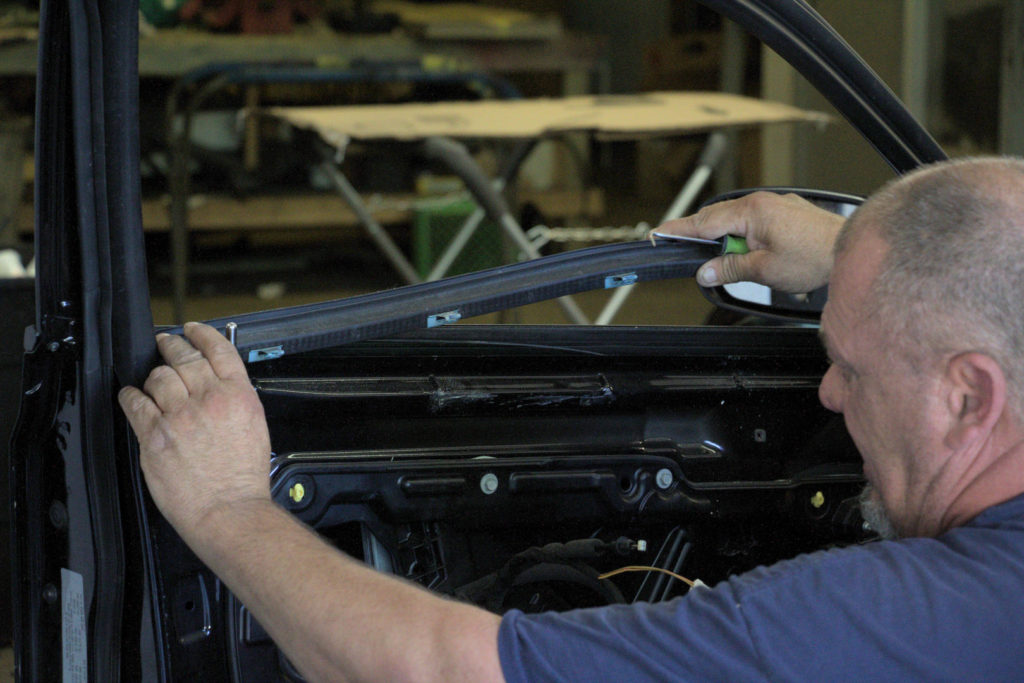 Mobile auto glass service
Our mobile auto glass service comes to you when you can't come to us. Wherever you are, our mobile service unit can address any window problem you have, and repair cracks or chips efficiently with the same quality result you get in our shop.
Click here
for details about our mobile auto glass service.
Used auto glass available for any vehicle
Used auto glass can be a great alternative when a replacement is a better solution than a repair. Senneco Auto Glass offers used auto glass at a great savings at our Cuyahoga Falls, OH, location. Choose from a wide variety of options for any window on your vehicle.
Click here
for more details about our used auto glass service.
Have a question? Contact us today!